Welcome to Courtesy Transportation
Airport Transportation Maryland | Hotel Transportation in Maryland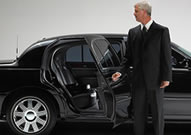 There are many ways to get from point A to point B. Fortunately, Courtesy Transportation has narrowed the best way down to a science. Using only the most luxurious sedans, limousines, and specialty vehicles on areas with transportation services dc, Airport Transportation Maryland, transportation in maryland, Airport Transportation in pa areas, Hotel Transportation in Maryland, dc corporate transportation service etc; Courtesy Transportation's top notch, quality trained chauffeurs will carry you to your destination, allowing you to focus your attention on what really matters.
For many years Courtesy Transportation, has been providing uncompromising ground transportation service for corporate travelers, diplomats and chartered, focusing on areas like client directed services md and many more.
more
Why Choose Us?
Our services are available 24 hours a day, 7 days a week. We accept all major credit cards, including Visa, MasterCard, American Express.
Our professional and courteous drivers will get you to your destination in style, comfort and on time.
more
Airport Transportation